Casey Connors (11) is the first with EB to use children's ambulance service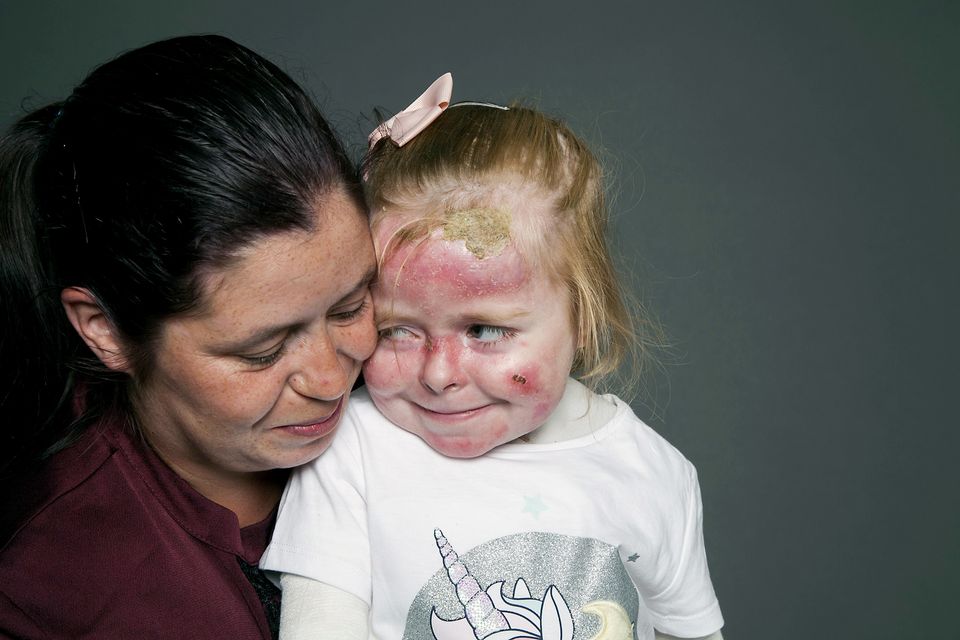 Dublin-based, Casey, has overcome her fear of hospitals by becoming the first child with epidermolysis bullosa, EB, to use the children's ambulance service, Bumbleance.
Casey Connors (11) lives with the most severe form of the condition – recessive dystrophic EB. She has to visit an outpatient clinic regularly to receive treatment for her painful and incurable condition, which causes skin to break out in blisters at the slightest touch.
The schoolgirl, who lives next to the Liffey Valley shopping centre in Dublin 22, hated going to Our Lady's Hospital for Sick Children in Crumlin because she had to fast before her treatment for EB.
Casey dreaded hospital visits, but now can't wait for her next journey aboard the Bumbleance, the world's first dedicated ambulance service for children.
Casey also receives support from national charity, Debra, which helps the estimated 300 people in Ireland living with EB.
Her mum, Rachel, said: "Normally, going to hospital can be very stressful for Casey. But the Bumbleance experience makes the trip calm and relaxed. It was great being dropped off and then collected after a long day in the outpatients' department.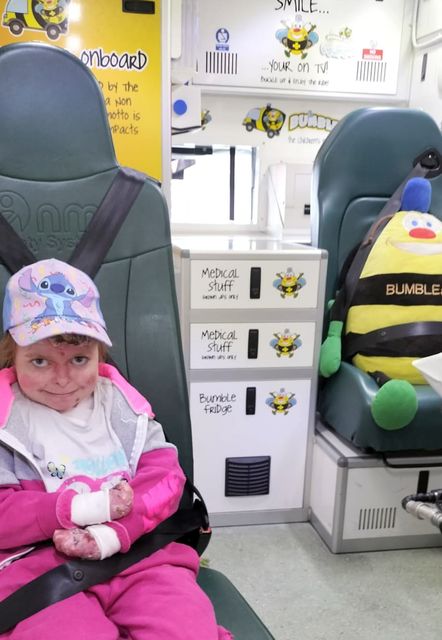 "The Bumbleance staff were really nice and helpful, and they took time to show Casey all the stuff on board for her to do before we drove off.
"Casey was enjoying herself so much, she wasn't thinking about her hospital appointment at all or annoyed by having to fast beforehand. We will definitely use Bumbleance again," she added.
Also known as Butterfly Skin, EB is caused by the absence of essential proteins that bind the skin together. Casey's hospital journeys are now a lot more enjoyable once the brightly coloured Bumbleance arrives at her door.
Making 2,000 trips every year, each of the 15 distinctive yellow and black Bumbleances are kitted out with flat-screen TVs with access to Netflix, PlayStations, and iPad Airs to help keep worried youngsters distracted.
Children can also listen to music or read a book from the Bumbleance library as they travel to hospital.
"Our team is delighted that Casey and Rachel had such a lovely first experience with Bumbleance," said General Manager Ian Fallon.
"We are committed to meeting the needs of children and communities nationwide. By working with Debra, Bumbleance has been able to ensure that children with EB receive the necessary care and attention while en route to their medical appointments."